Biography
Manuel Grandi was born in Turin (Italy) and from a very early age he has been interested in electronic music. He discovered House Music by going clubbing as a teenager and became inspired by the local Dj, Joe T Vannelli, who was very popular due to his mixing skills and his strong showmanship. Soon Manuel has been attracted by the Funky sounds, very popular at that time in the clubs of Chicago and San Francisco (Dj Dan, Mike Balance, Matt Soda, High Caliber, JJ Flores & Steve Smooth) and by the Dirty House tunes produced by DJs in Holland (Vato Gonzalez, Sidney Samson, Dj Chuky, Veron, Praia del Sol).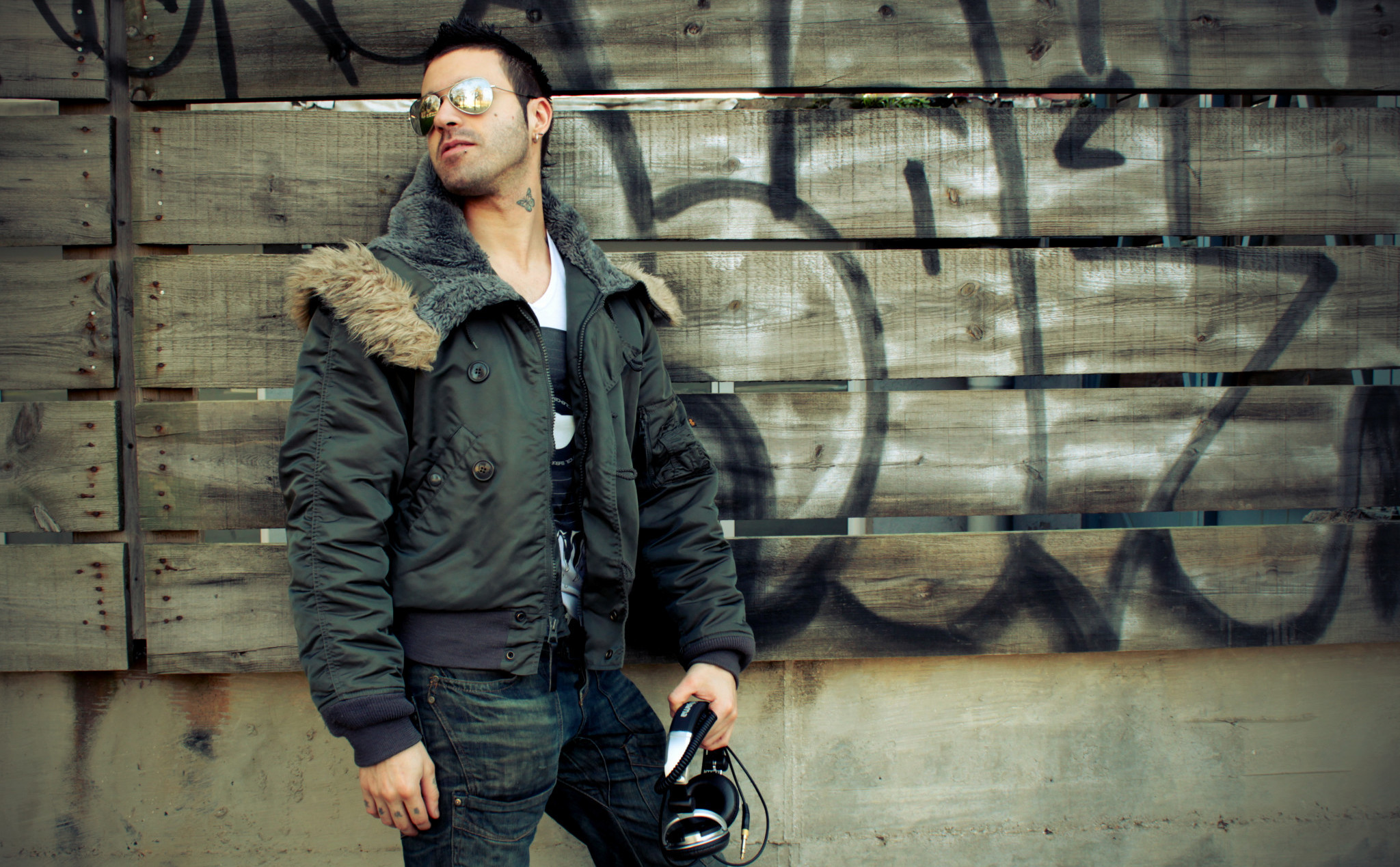 This particular style, which mixes Electro and Latin House, is really what inspired him up to these days, creating the base for his eclectic approach. In 2006, Manuel moved to Barcelona where he was offered gigs in various venues and popular clubs such as the Lust, Before, Rosebud, Living BCN, Catwalk, City Hall. During the whole Summer 2007, he became resident DJ and promoter of the 'Funky Ego' night at the Sala Instinto, which revealed itself as one of the most popular spots in Barcelona.
In Summer 2008, he got offered residence at the Rafa Fashion in Ibiza as well as he was regularly invited to perform as guest DJ at several clubs in Ibiza's San Antonio such as the Tropicana, the Viva and the Taboo.
In 2010 Manuel decided to expand his musical avenues and therefore started producing several dance tracks at the studio of the renowned musician and sound engineer Charlie Chicago.
In this period, various artists and singers offered him the chance to collaborate and produce new tracks, such Miss Q, Zhanna, and Park Life.
In Summer 2012, Manuel is back to Ibiza, where he's given the chance to DJ every Friday at Ocean Drive Hotel, putting forward some innovative, cool Latin & Deep House sessions. The following step consisted in a big leap towards recognized clubs of the island, such as: Ushuaia Beach Club, Hotel Es Vives and White Eivissa.
For all summer 2014 he is dj resident at Hotel ME by Melia, Ibiza.
In 2015 he made his first performance at Pacha Ibiza for the FUDE Party.
Currently he is resident at the prestigious beach club Nikki Beach Ibiza.